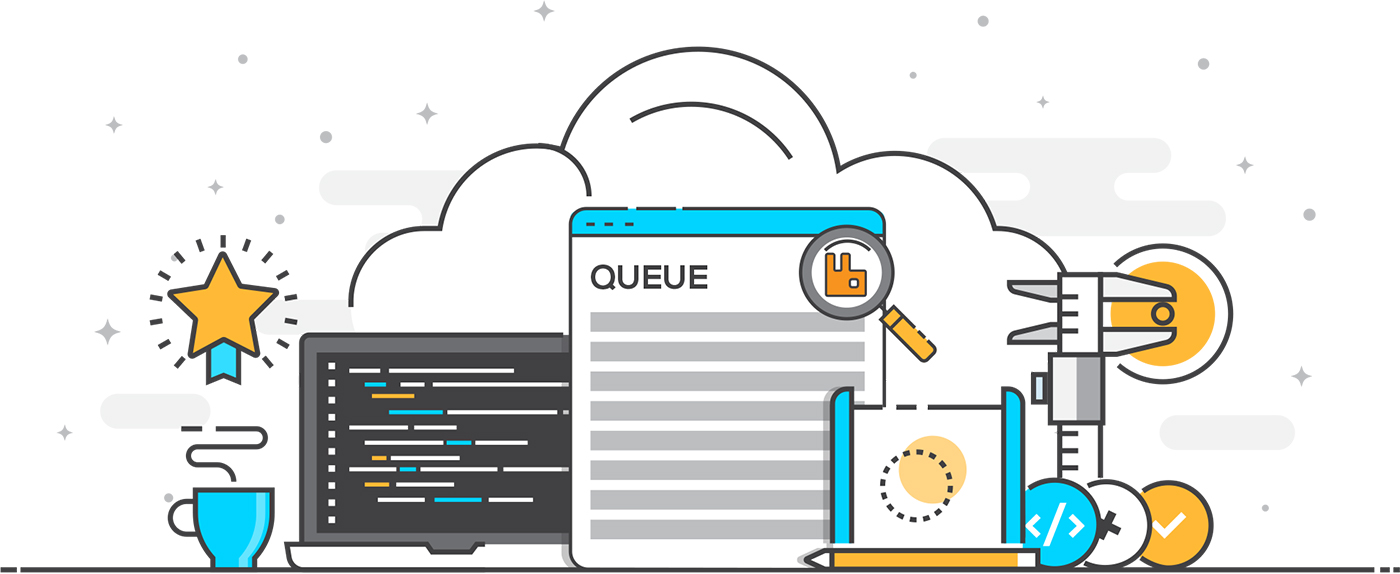 If you need highly available message queues, a perfect choice would be to use CloudAMQP. CloudAMQP is hosted RabbitMQ servers (message queues) that lets you pass messages between processes and other systems. CloudAMQP is offered by a small but stable, committed and hardworking team from Sweden. With 24,000+ running instances, CloudAMQP is the leading hosting provider of RabbitMQ, with customers all over the world. A lot of our clients, like Wunderlist, Dropcam and Travis CI, have stayed with us since the very beginning.
CloudAMQP is provided by 84codes - a Swedish tech company dedicated to simplifying cloud infrastructure for developers. We provide a set of high quality cloud-hosted open source services: CloudAMQP, CloudKarafka, ElephantSQL, and CloudMQTT. By doing so, we are helping thousands of companies to build distributed systems that process millions of messages per second and to build IoT services that have millions of devices pushing sensor data over the Internet. But above all, we help developers to focus on building new applications and not having to spend time on managing their specialized servers.
CloudAMQP was launched in 2012 by Carl Hörberg. He saw the need of a hosted RabbitMQ solution when he was trying to use RabbitMQ in combination with Heroku and AppHarbor at the consultancy company that he worked for at the time. He believed that cloud-based messaging would increase the speed of getting an application to the market and let developers focus on the core part of their applications. Instead of managing and maintaining servers and queueing infrastructure, like updates and mirroring of clusters.
Our vision is that developers should never have to set up or maintain servers. That's why we've made it our mission to let developers focus on their applications by offering a growing set of high-quality cloud-hosting services.
We are a remote-first company with team members located in different timezones around the world. Even though everyone are allowed to work from anywhere, we do have offices in Sweden, New Zealand and USA. All of us take part in supporting our customers. We have a lot of experience in server hosting, professional development and RabbitMQ - and that's why we are able to support you in many different ways. We are always working to improve our services and trying to give the best customer support possible. We would love to hear your feedback and assist you, if you have any questions, meet us by entering our chat or send us an email.