AWS is now in CloudAMQP's home country. We've added support for the eu-north-1 region.
It's now possible to create your RabbitMQ cluster in Stockholm. You can find the new regions in the dropdown menu in the control panel for your account.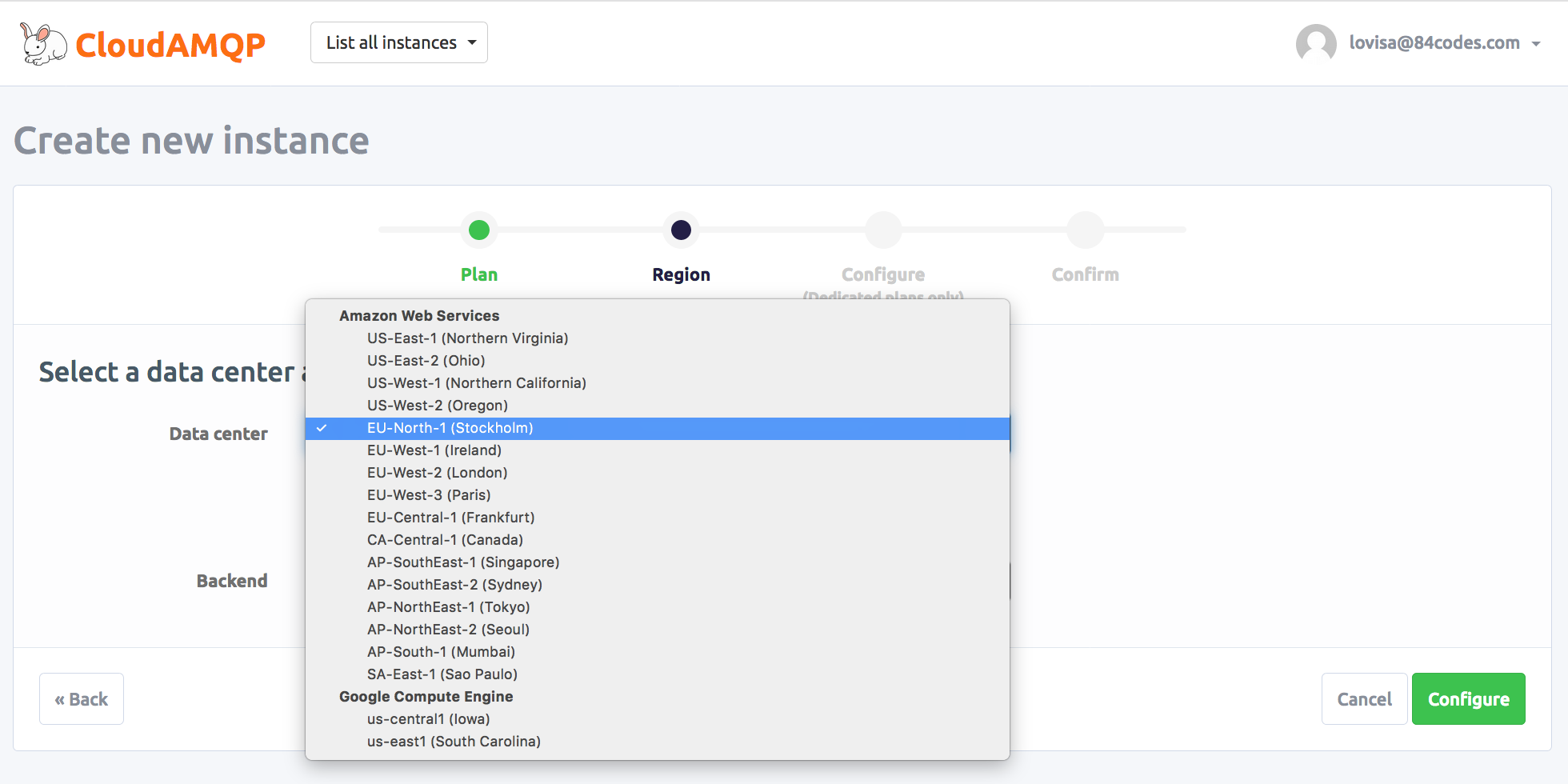 AWS customers with Swedish data residency requirements can now store their content in Sweden with the assurance that their content will not move without consent.
More information about nordic regions can be found here.
If you have any questions, you can reach out to support@cloudamqp.com.