We're happy to announce Azure integration!
We now provide RabbitMQ hosting on the Microsoft Azure platform. You can create any of our dedicated cluster in any of Azure's 17 regions. We are also integrated with Microsoft Azure Store so that you can buy our fully managed RabbitMQ clusters directly through the Azure portal.

Sign up and press Create+ to created your new instance. Choose a name for your application and add a Azure datacenter as Data center. Add a CloudAMQP service plan that fit your needs, you can read more about the different service plans here. Press Create and you will be all ready and setup to get started with your new RabbitMQ instance on Azure. You can find all information about your new instance on the details page for your instance.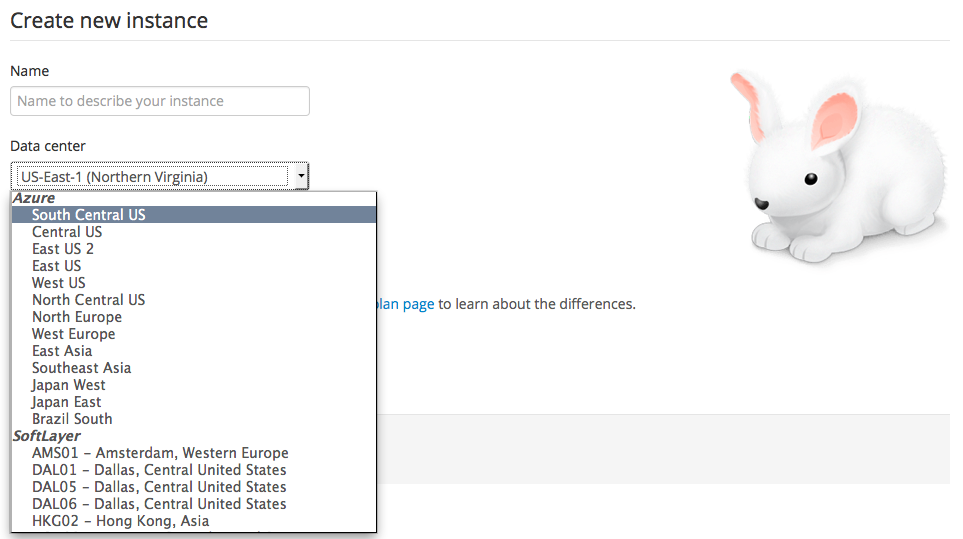 More information about how to get started with CloudAMQP and guides for various languages and platforms can be found here.
Please email us at support@cloudamqp.com if you have any suggestions, questions or feedback.