At CloudAMQP we want our customers to feel safe and secure.
As a part of that we always keep all software on your servers up to date with security patches and updates that can be installed without affecting the availability of your service. However, some updates require the service, or the whole server to be restarted. That is why we have introduced scheduled maintenance. This ensures that our customers always have the latest security updates regardless of their operating system and setup.
These scheduled maintenance upgrades are handled by us, and customers do not have to take any actions.
and other critical information regarding their instances. Customers will also be notified when the instance is scheduled for a reboot, including a time frame when the reboot is planned.
To keep track of important events, customers can easily set a Notice Alarm trigger from the CloudAMQP control panel.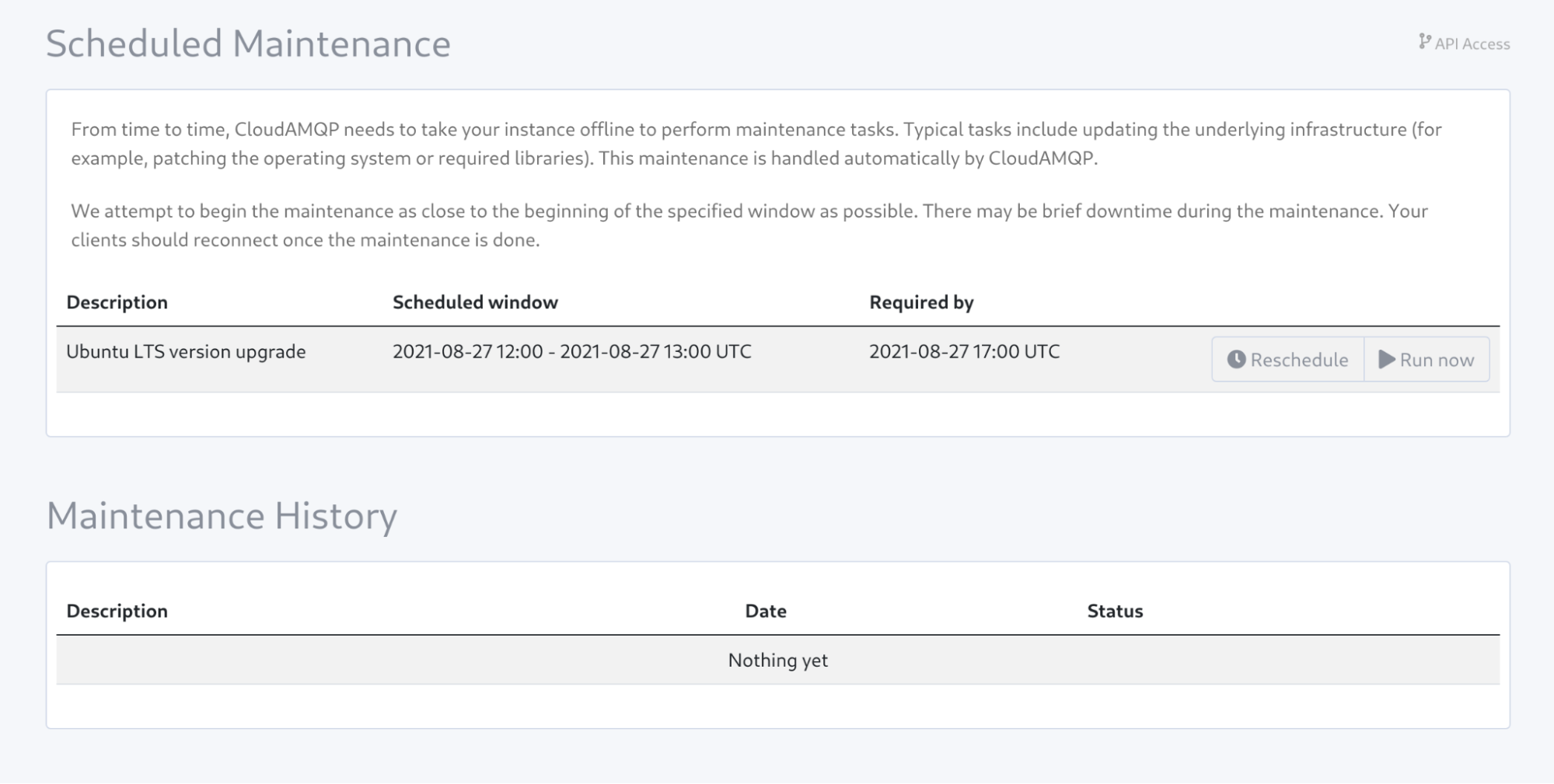 🔔 Recommendation: Configure your Notice Alarms so they reach you where it makes the sense. There are a lot of options to choose from!
Learn more about how to set up and send alarm notifications to email addresses, webhooks, Slack, PagerDuty, Microsoft Teams, VictorOps, or OpsGenie.
We hope you like what we do! If you have any questions about our scheduled maintenance or need help or recommendations on how to set up your alarms, reach out to contact@cloudamqp.com
All the best, CloudAMQP team