We're happy to announce CloudAMQP integration with New Relic RabbitMQ Monitoring plugin!
New Relic integration enables you to collect and visualize various metrics from RabbitMQ, including message rates, queue sizes, sockets used and Individual Queue Metrics.
It is now possible to enable New Relic from CloudAMQP. Go to the control panel for the instance and press the plugin tab. Enter your license key from the NewRelic RabbitMQ plugin page and press enable to enable the plugin. Information about your instance will now be visible on the NewRelic site like in the image below.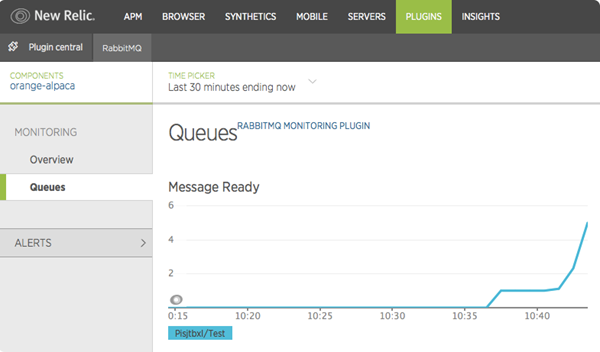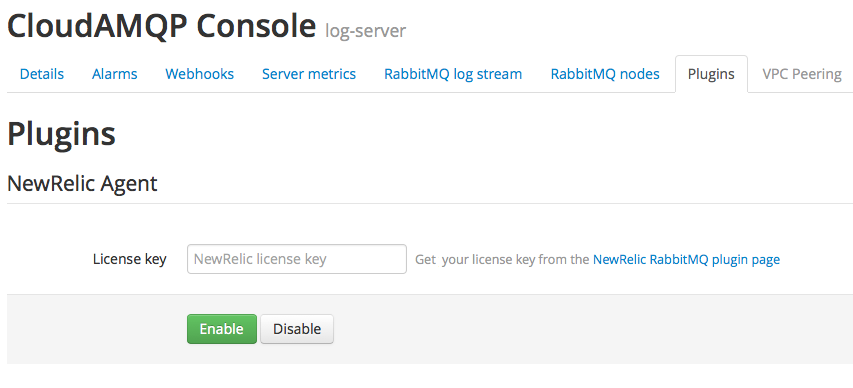 Please email us at contact@cloudamqp.com if you have any suggestions or feedback.