Today we are happy to announce a new monitoring capability for our customers with dedicated servers.
On the dashboard we have added a link from the console to the server metrics charts. The button is only enabled for users with dedicated servers.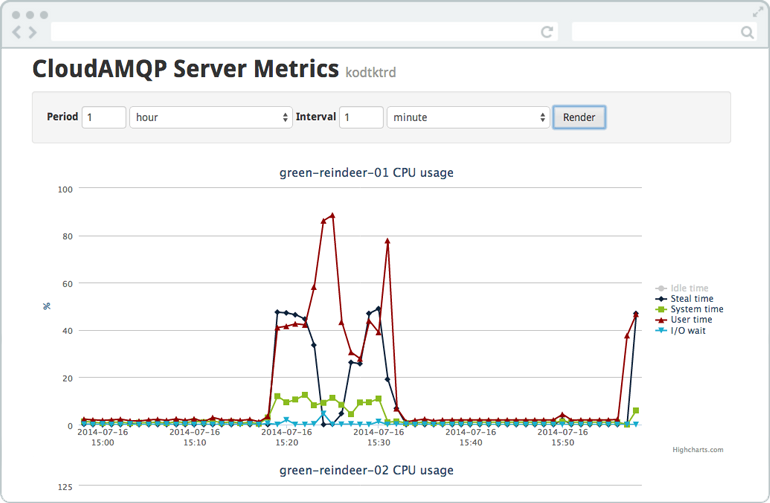 In the graphs you can track the CPU usage over time. This will be greate for tracking down performance issues, bugs and help you plan when you need to bigger or smaller server. We will add more metrics as time passes, so keep checking in for more.
Please email us at support@cloudamqp.com if you have any suggestions or feedback.