London in September is especially nice! Find out how you can win two tickets to the RabbitMQ Summit 2022 and join the RabbitMQ community for a one-day conference at Code Node!
We are excited to announce that the fourth edition of the RabbitMQ Summit 2022 will be held in London, which is where it all started back in 2018. Presented as a hybrid event, the RabbitMQ Summit will be available in both physical and digital forms. More information about the Summit can be found on the RabbitMQ official website.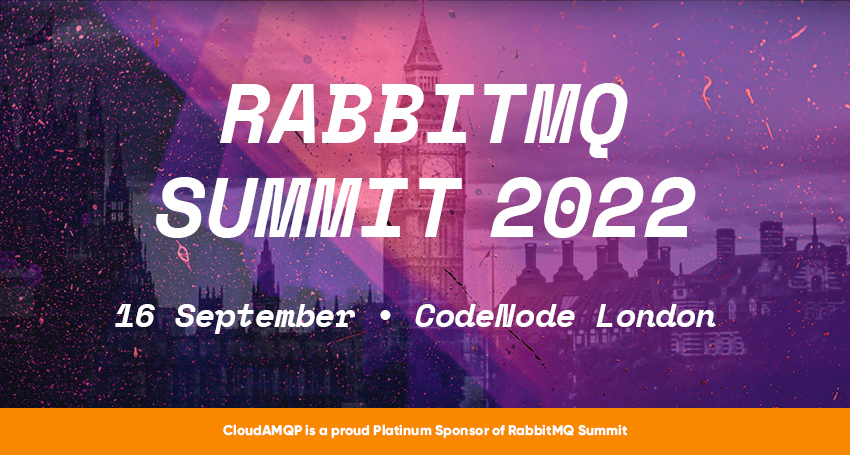 Win tickets for you and a friend
The CloudAMQP team will be there, and we would love for you to join us! Send us a few words that describe how CloudAMQP helped you and your business. You will be entered in a competition for two tickets to attend (in-person or digital) the RabbitMQ Summit 2022 (travel and accommodation aren't included). The winner will be contacted by email.
You don't have to be a big company or have an extraordinary story to win, just try to describe your case as specific as you can and our jury will pick a story that can inspire others to try RabbitMQ with CloudAMQP.
Share your story and win a ticket
We hope to meet you there.
All the best, CloudAMQP-team