Regarding recent Heroku Security Incident
April 15, 2022 - Heroku announced a security incident and in response your Salesforce/Heroku password was reset.
As a safety precaution you may also want to use the "Rotate Password" button inside the CloudAMQP console to rotate your RabbitMQ credentials. This will automatically set a new password for RabbitMQ in your Heroku environment and your app will be restarted.
We've introduced the ability to rotate credentials for your CloudAMQP instances from the console. This is particularly useful on platforms like Heroku where your app will be automatically restarted with the new password among the environment variables.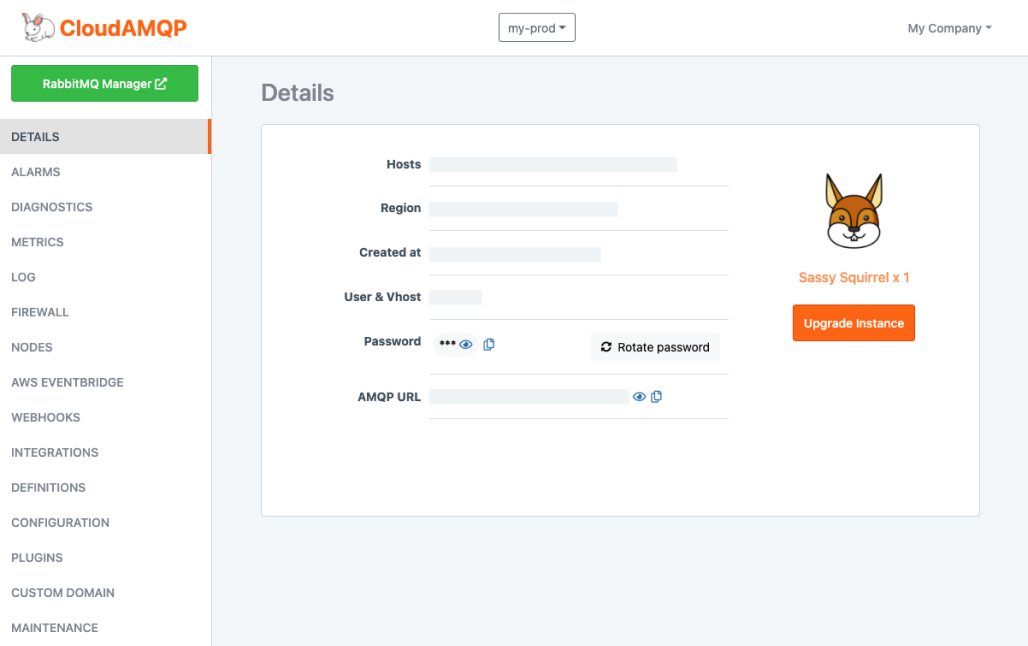 Please email us at support@cloudamqp.com if you have any suggestions or feedback.