CloudAMQP with Eventbridge
Amazon EventBridge is an event bus that makes it easier to build scalable and event-driven applications by using events generated from different applications like your own apps, integrated Software-as-a-Services and AWS services.
CloudAMQP offers a native AWS Eventbridge integration and you can easily connect and stream data from CloudAMQP.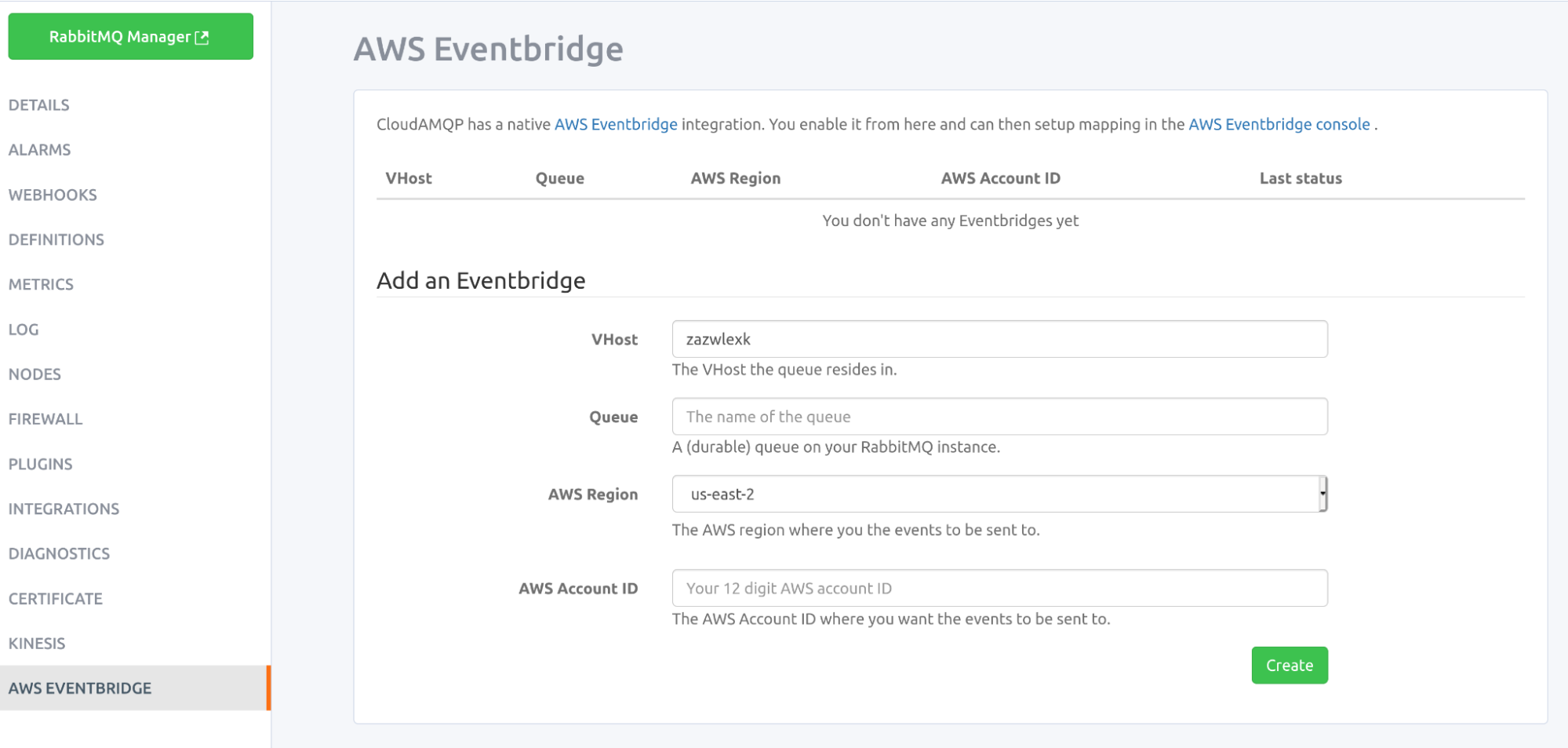 You can enable AWS Eventbridge from the console of your CloudAMQP instance. This will enable your CloudAMQP instances for setup and mapping through the AWS Eventbridge Console.